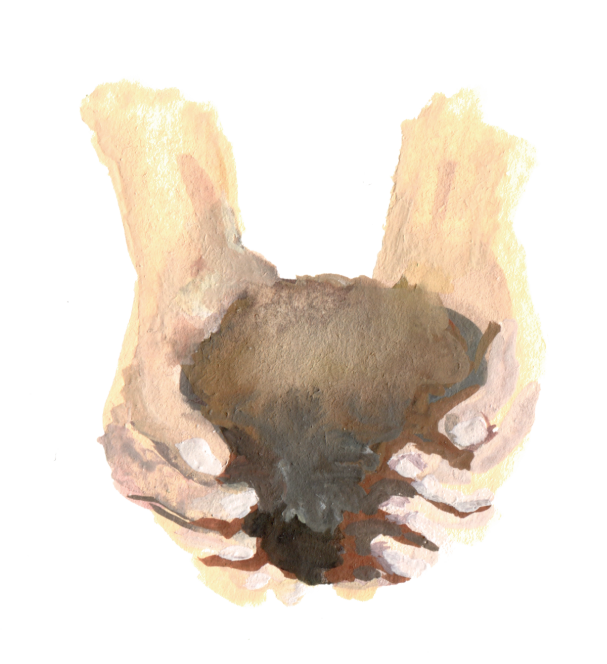 Ichi 
A New Vegan Cuisine Unique to Japan
While there are still very few vegan restaurants in Japan, our focus in starting the vegetable-themed restaurant Ichi was to "pass on our cuisine to the next generation".
Due to climate change and various other factors, we are no longer able to obtain the ingredients from the sea and mountains that we used to take for granted, and vegetables will be at the center of our gastronomy in the future.
Ichi would like to propose a new and fun vegan course menu, the first of its kind in Japan.
Japan is a country where one of the ultimate forms of vegan cuisine called "Shojin Ryori" has taken root since ancient times, but it is also an advanced country in terms of food diversity, incorporating various culinary cultures from all over the world into its daily life.
At Ichi, we cook fresh seasonal vegetables with techniques and ideas only available in Japan.
Ichi also offers a pescatarian course that replaces some of the dishes in the vegan course with fresh seafood in order to meet the wide range of dietary needs of our customers. Ichi also offers a pescatarian course that replaces some of the dishes in the vegan course with fresh seafood.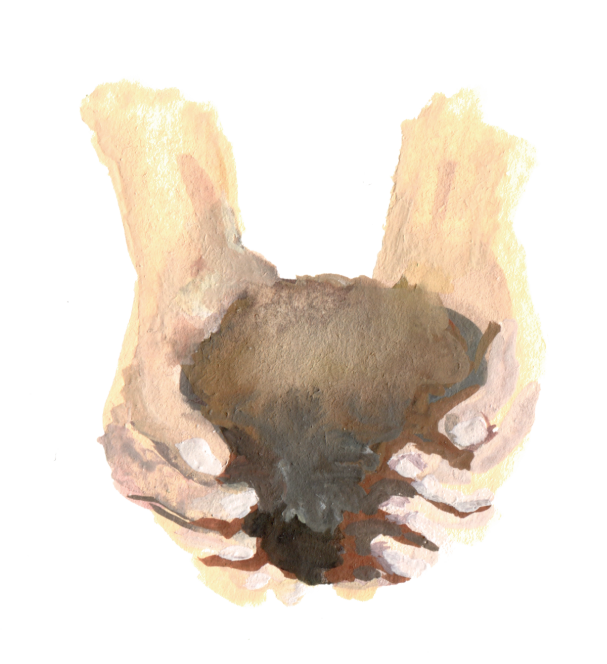 ---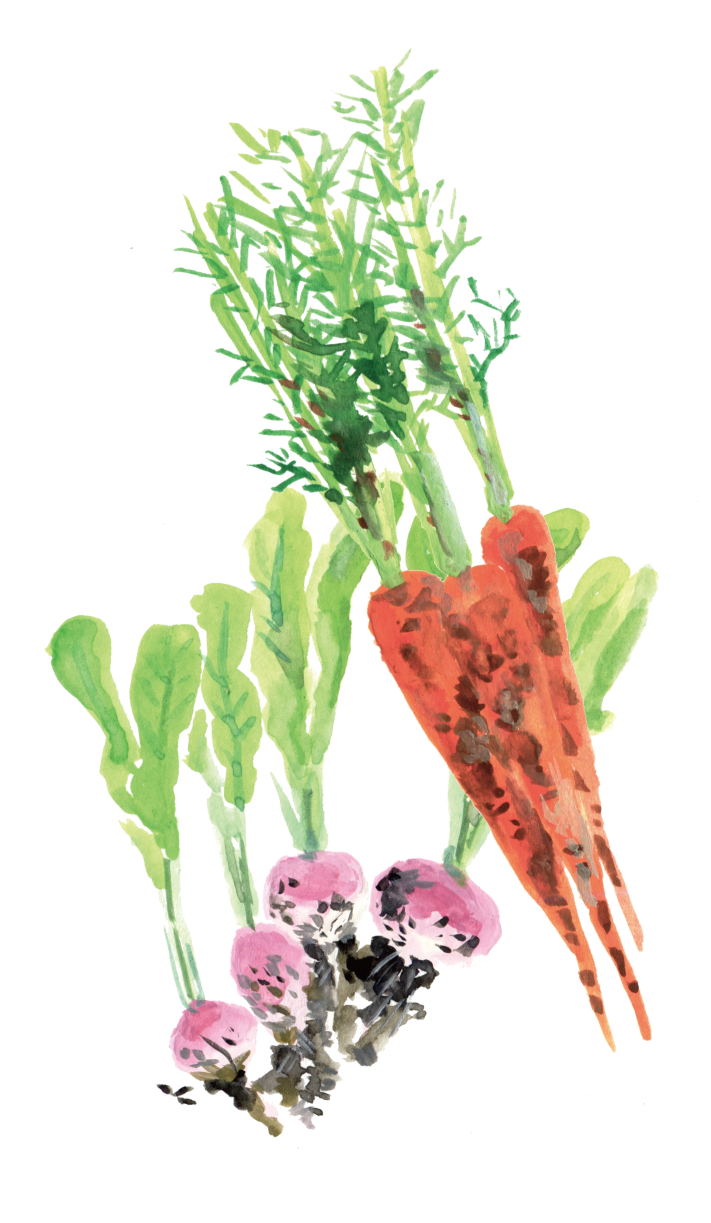 Dialogue with the ingredients 
Bring out the best of vegetables
A major turning point in our efforts toward creating Ichi's menu was encounter with truly delicious vegetables produced by a great vegetable farmer in Yachimachi City, Chiba Prefecture. Chefs and farmers are similar in the way they create dishes and produce based on their own philosophy.
When a young farmer came to study soil science and asked, "How do you make soil? The great farmer replied, "I don't do anything. I just listen to the voice of the soil. The soil tells me whether I should put in the mulch today or not. Whether it's rain or shine, it all comes from nature, so it's not that I'm making the soil, I'm just helping nature."
The most important thing in cooking is to listen to the voice of the ingredients. I believe that the essence of cooking is not to cook in a self-centered way, but to respect, to have a dialogue, and to bring out the natural state of the ingredients as a result.
Since ingredients are alive, no two are the same, and they are all unique. And each encounter with the producers is also once-in-a-lifetime. We cherish every encounter and bring out the best of the vegetables and ingredients grown by the producers, as if it were a live session.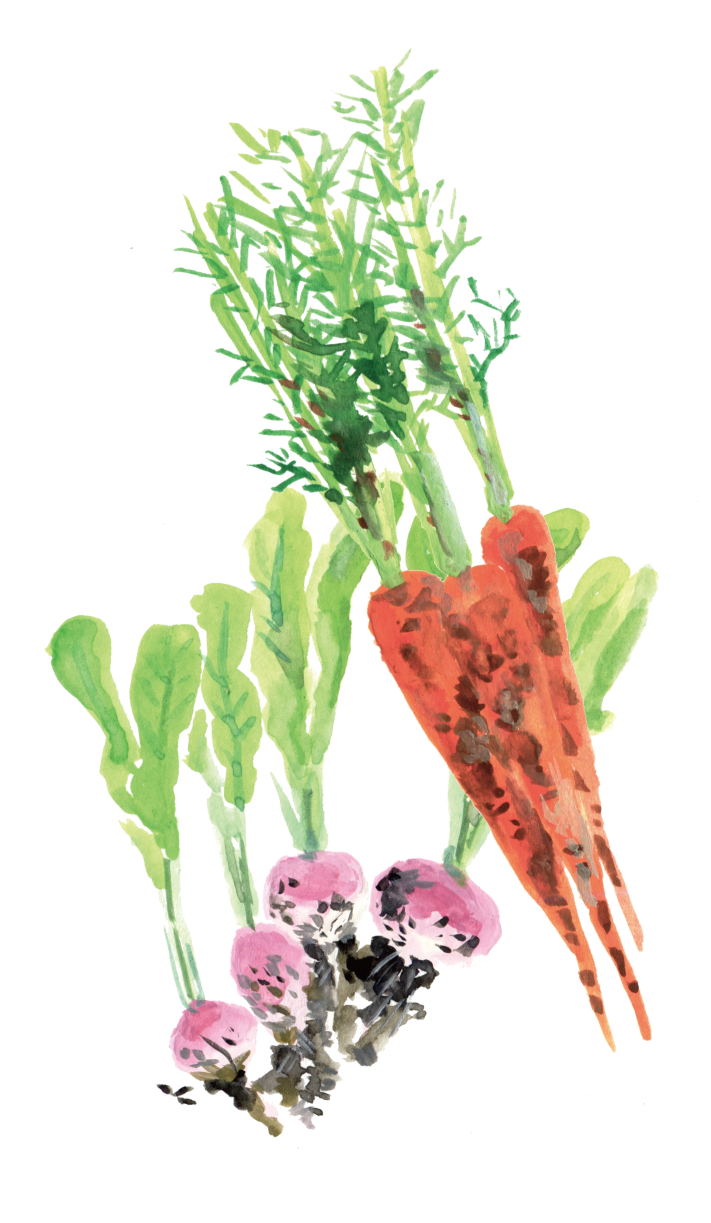 ---
Enjoying Vegetables from the Aspect of Health
As we are getting over the Corona disaster, "immunity" has become a keyword for Ichi, and therefore our important theme is to make dishes that utilize vegetables, which help to improve the intestinal environment and activate immune cells.
People are made from the food they eat. It is said that the skin of a vegetable has more nutritional value than its flesh, and the nutritional value also changes depending on the combination of ingredients, cooking methods, and temperature.
At Ichi, we incorporate the advice of health and nutrition experts into our menus. By understanding how vegetables work with the body, our chefs create menus that are not only delicious, but also healthy and enjoyable.
Ichi's most important goal is to make our customers feel energized while having fun.
In this age of diversification, each customer has different expectations of food. Physical conditions and moods change every day.
We believe that our first goal is to create a menu that makes our customers feel "I feel better the day after eating Ichi's food" and to make them feel healthy in mind and body through our food. Our first goal is to make you feel healthy in mind and body through our cuisine.
---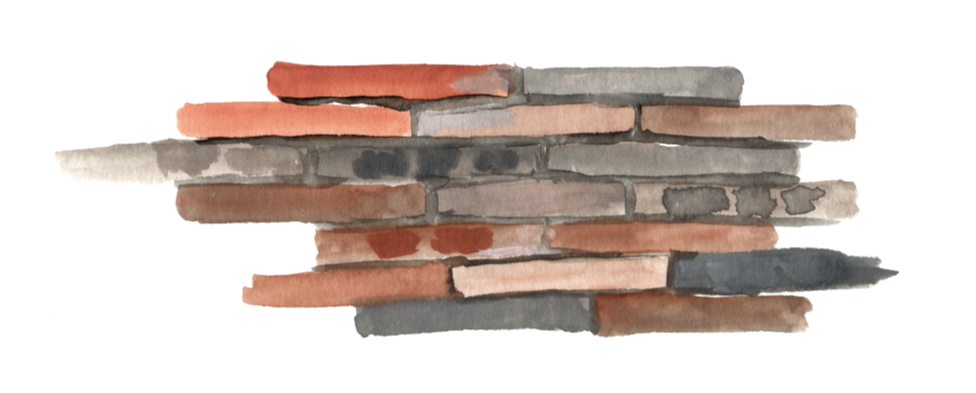 A space that breathes 
A commitment to sustainability
Ichi is a space made of natural materials that makes it feel as if the entire restaurant is breathing.
The flooring is made of environmentally friendly Marmoleum, a recycled material that emits oxygen from carbon dioxide. The walls are made of natural plaster and oak, materials that absorb moisture. Japanese paper, hemp wallpaper, bricks reminiscent of Bizen ware, and recycled wood are also used.
The design is neutral and simple, neither Japanese nor Western, and the restaurant offers a warm, natural atmosphere.
Ichi is committed to delivering environmentally friendly gastronomy to our customers so that the enjoyment and deliciousness of dining can carry on to the future.