Our design concept is a relaxing space to invite your loved ones.
Ichi offers a variety of private rooms to meet your needs.
Table seats facing an open kitchen surrounded by bricks reminiscent of Bizen ware.
This is a special space where the chef can explain the dishes directly to the guests.
The room can also be used as a private room.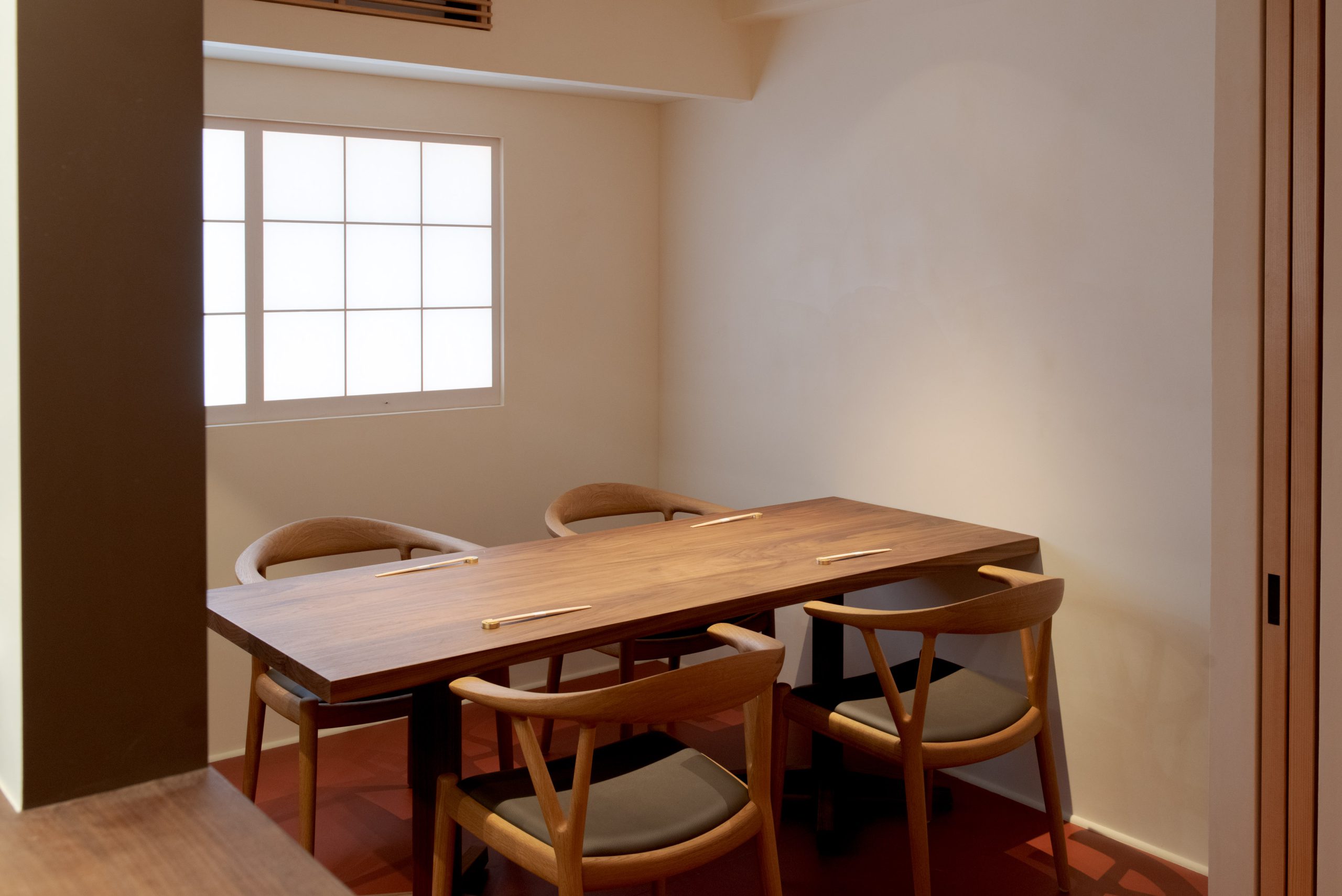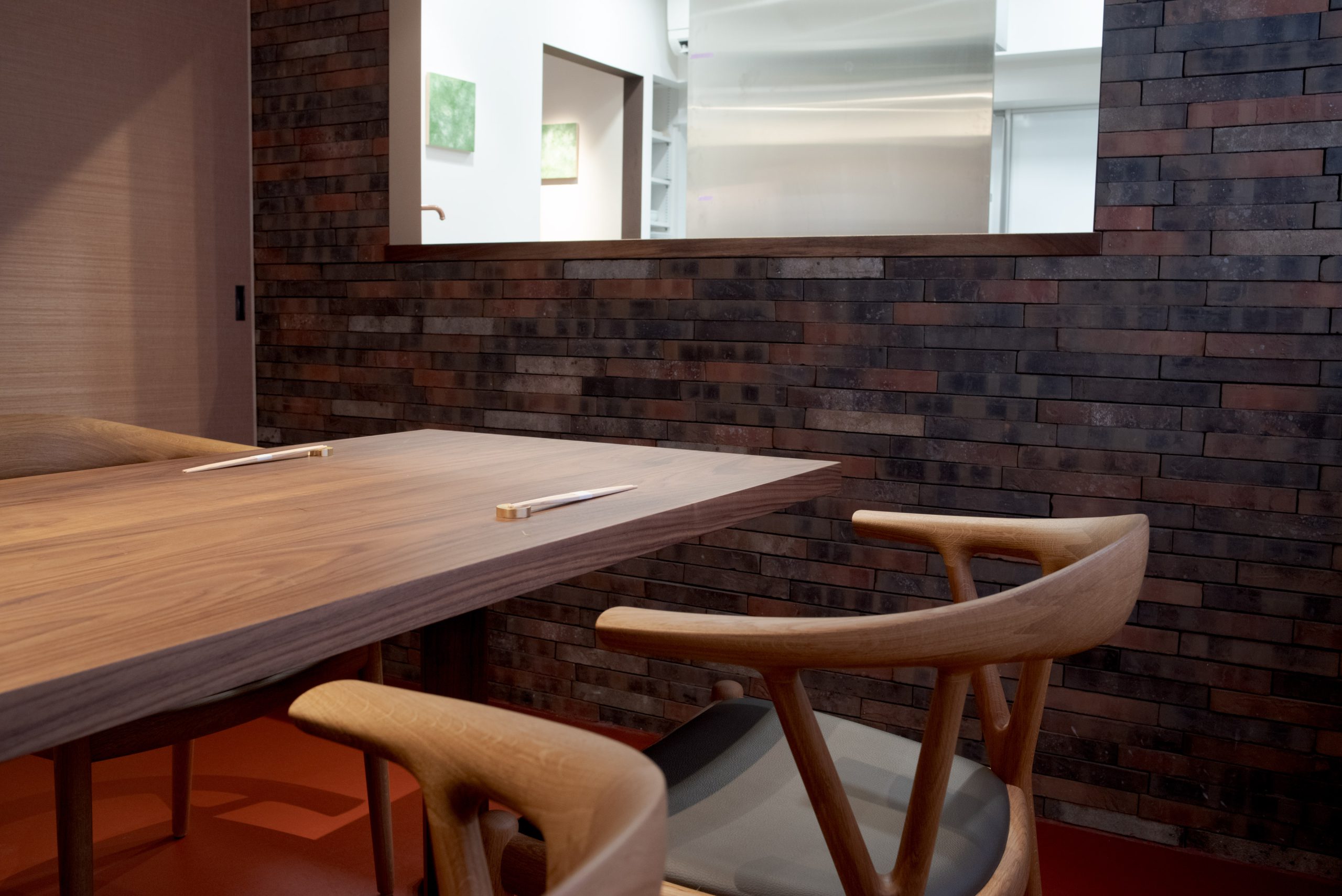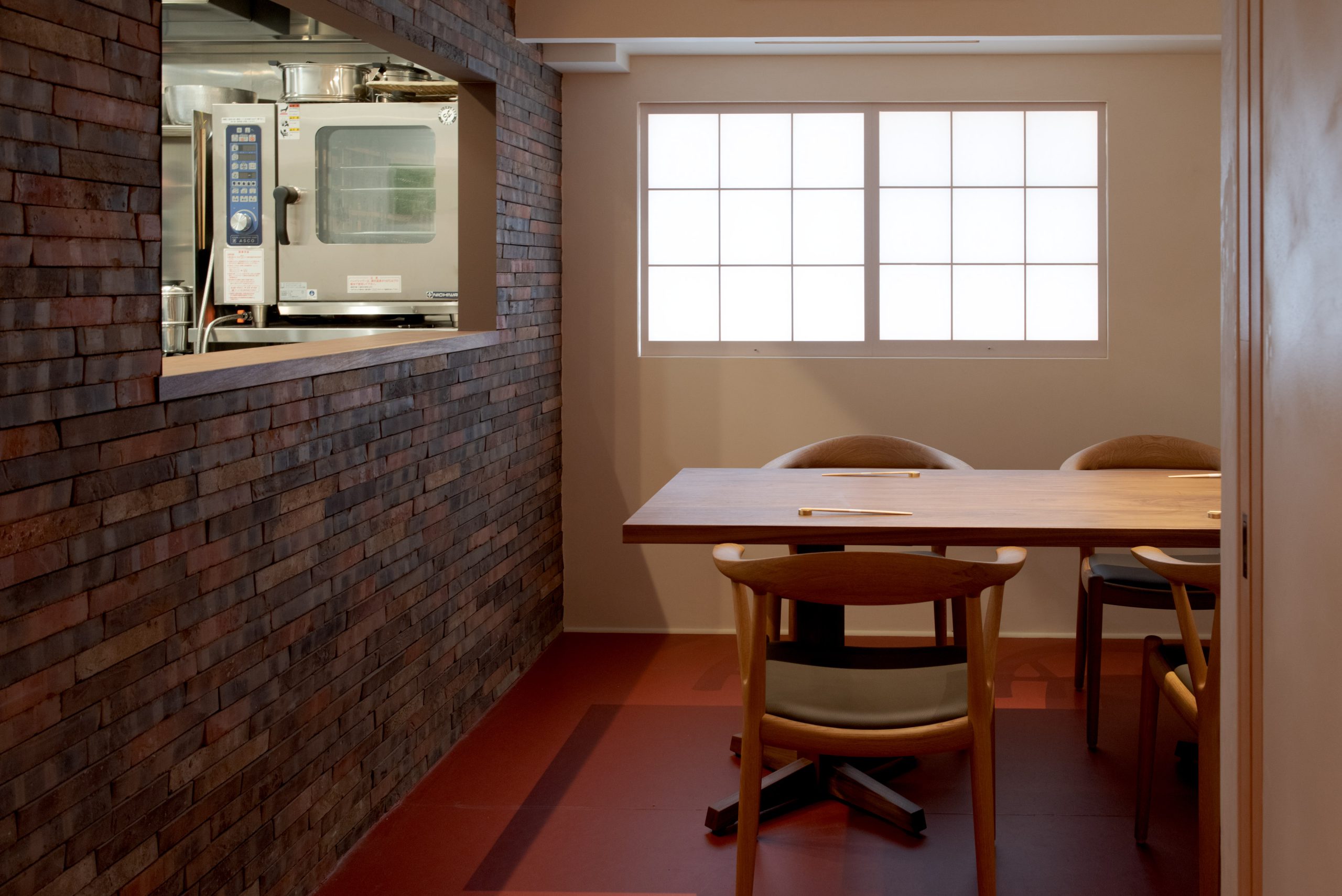 ---
We have two private rooms that can accommodate from 3 to 6 persons.
The private room has a calm atmosphere with linen wallpaper and oak flooring.
The other room has a warm atmosphere with red marmoleum, a natural flooring material that has been manufactured for 150 years, and pale beige natural plaster.
Each room welcomes you into a soft and gentle light space.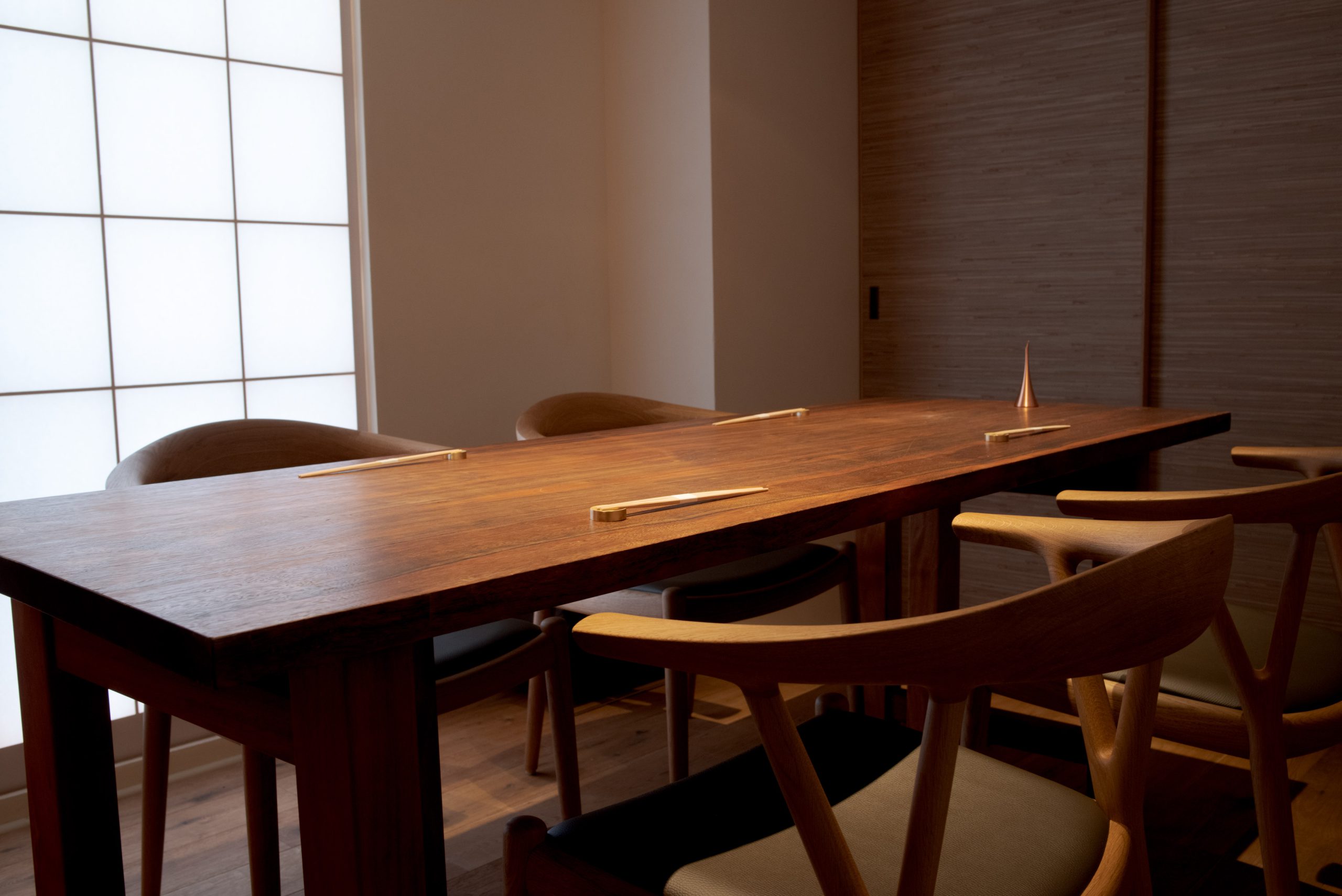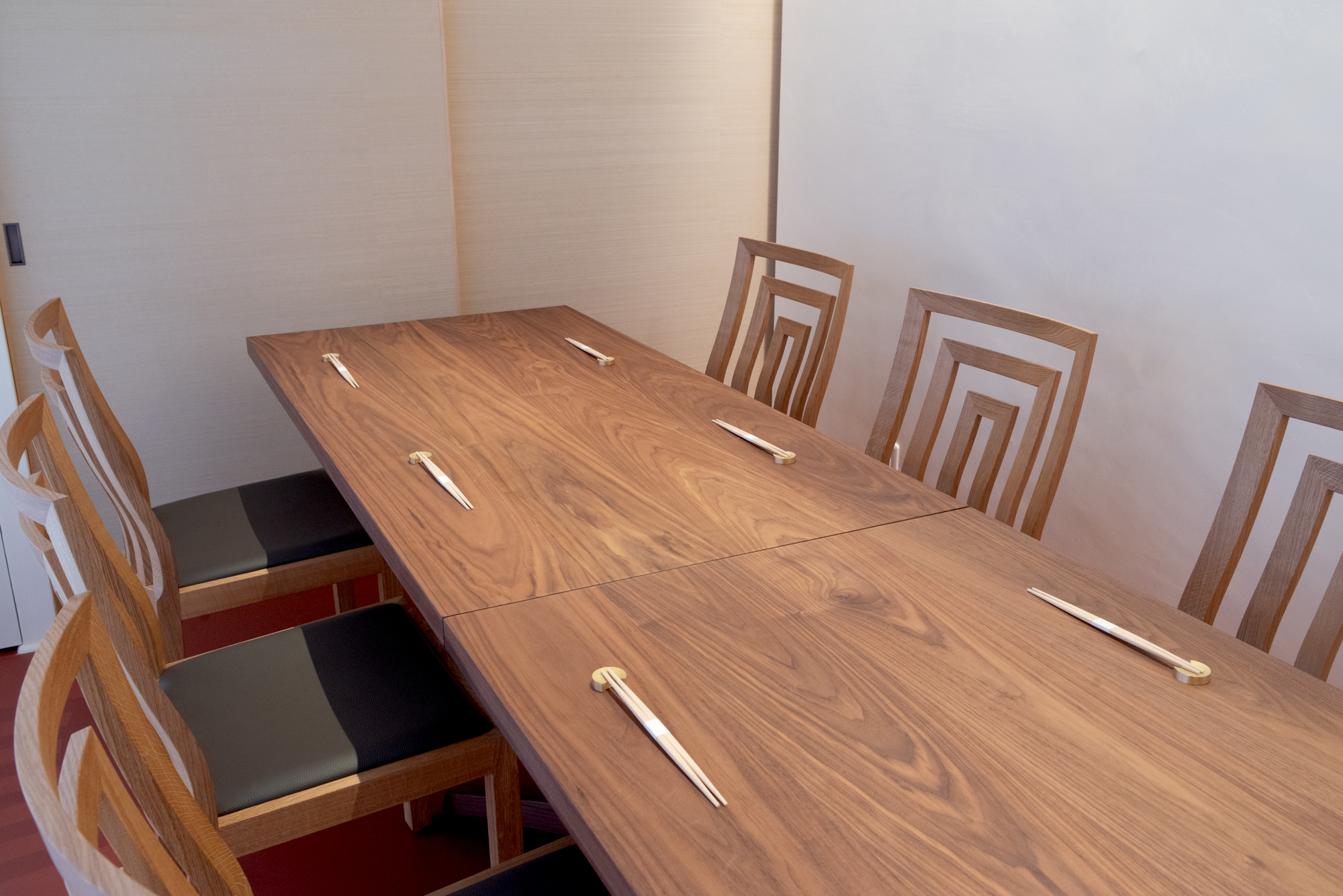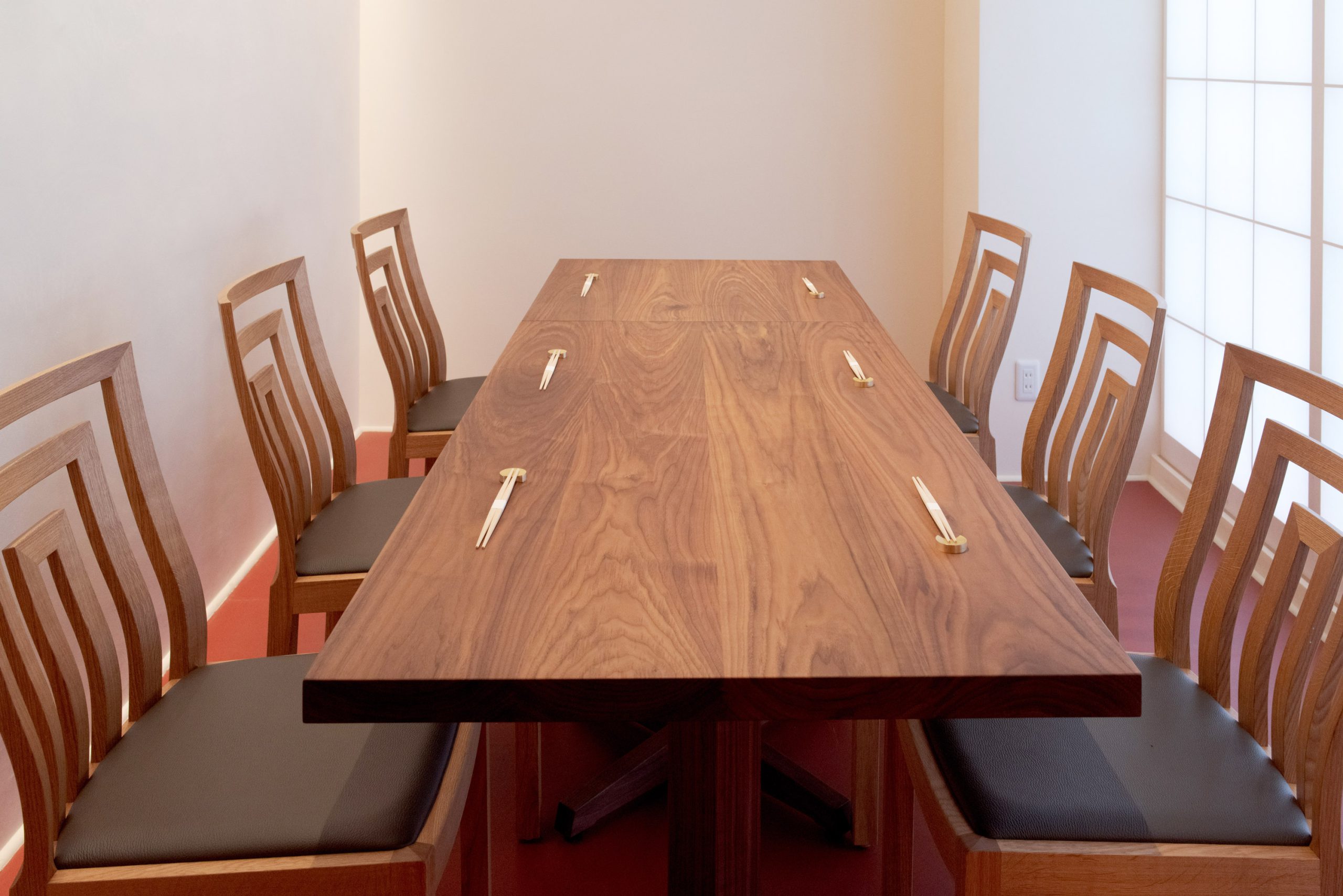 ---